Waukon Gets Walked On :
March 07, 2010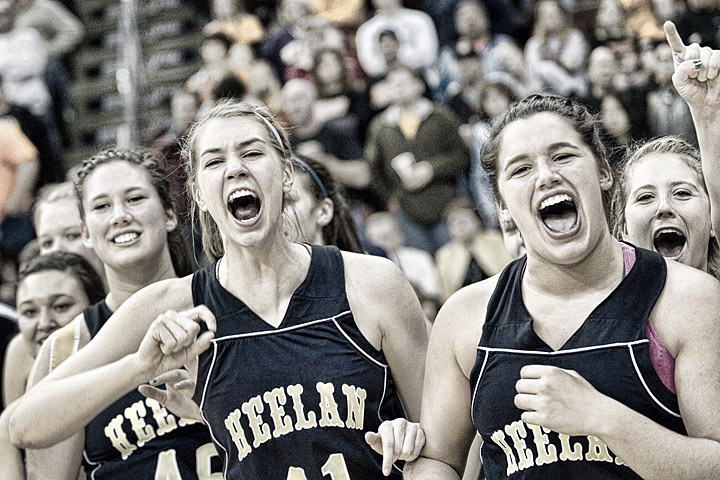 Image Data
File Name: 7D_53559
Model: Canon EOS 7D
Lens: EF 70-200mm F/2.8L USM
Date: 03.06.10 7:47pm
Focal Length: 70mm (112mm)
Shutter: 1/640 s
F-Stop: F2.8
ISO: 1600
Program: Manual
Metering: Multi-segment
Focus Distance: 3.82 m
Wow, you'd think they just won the 3A basketball state championship, or something!

Bishop Heelan walked all over Waukon for a 73-54 victory last night at The Well. The girls were just a tad excited.
Comments (0)
Leave a Comment