Leading Scorer :
December 23, 2012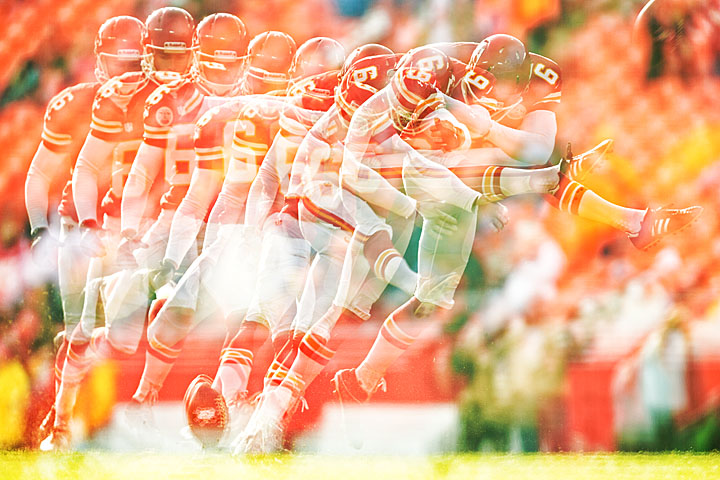 Image Data
File Name: 1DX_74504
Model: Canon EOS-1D X
Lens: EF 300mm F/2.8L IS II USM +1.4x III
Date: 12.23.12 11:39am
Focal Length: 420mm (420mm)
Shutter: 1/1000 s
F-Stop: F4
ISO: 100
Program: Manual
Metering: Multi-segment
Focus Distance: 51.70 m
Succop has scored 99 points this season off field goals & extra points. The Chiefs have only scored 108 off of touchdowns, with the next best player bringing in only 30 points.

BTW, it's nice that the new 1D supports a feature that was possible in the film days. Multi-exposure. This shot was done entirely in-camera, exposing 8 shots on one frame.
Comments (0)
Leave a Comment