Lamped :
March 19, 2008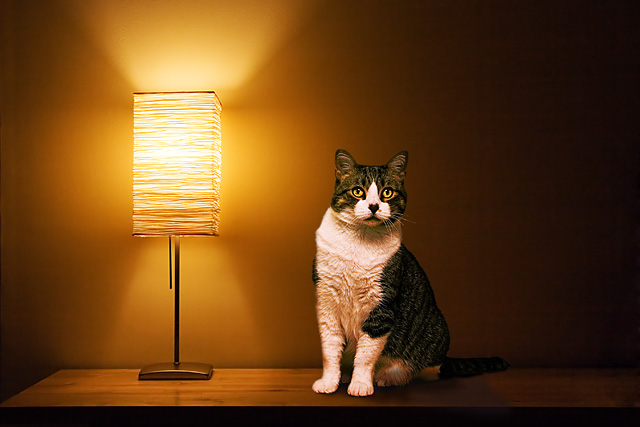 Image Data
File Name: 20D_17612
Model: Canon EOS 20D
Lens: Canon EF-S 17-85mm F4-F5.6 IS USM
Date: 03.18.08 10:00pm
Focal Length: 28mm (45mm)
Shutter: 1/200 s
F-Stop: F4.5
ISO: 200
Ex Bias: -1
Program: Aperture priority
Metering Mode: Evaluative
Flash: Off
Focus Mode: One shot AF
Lamp doesn't just refer to that glowing stick on your dresser, LAMP is also an acronym for the popular set of open source software for running dynamic Websites, including this one. But what does LAMP stand for, pray tell?

Linux, the operating system.
Apache, the Web server.
MySQL, the database server.
PHP, Perl or Python, the programming languages.

This site is running on a Gentoo Linux distribution, with the current versions of AMP being Apache 2.0.58, MySQL 5.0.56 and PHP 5.2.5. This is a fast, stable and proven combination of software, trumping anything that Microsoft puts out, all while being 100% free.

As of February 2008, Apache served 50.93% of all sites on the Internet, with Microsoft's IIS sitting at 35.56% (based on responses from 158,209,426 sites).



Comments (0)
jwen 03.19.08 10:11am
LAMP can also stand for
Lame
And
Monotonous
Picture
!!!

nah i'm just kidding, Maui is looking fierce.
---
ami bradwell 03.19.08 7:18pm
woo! jwen's comment-of-the-month!

see ya in april!!
---
Mom 03.19.08 9:49pm
FYI - Bob says that in architecture the light bulb is called a LAMP.
---
Leave a Comment