Snow Cap :
March 06, 2010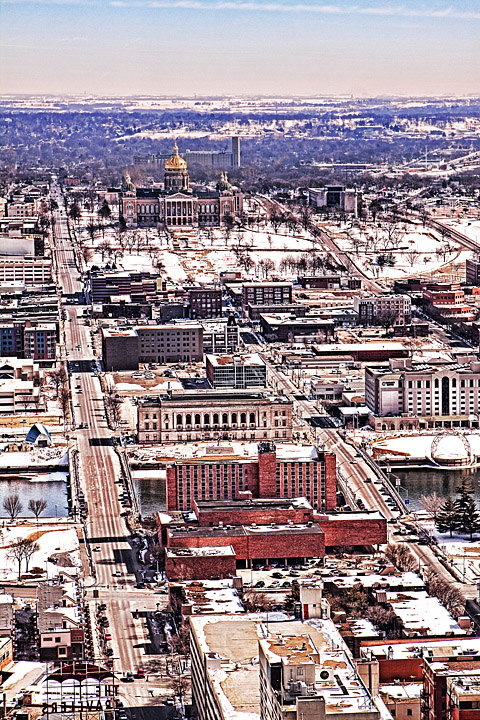 Image Data
File Name: 50D_88798
Model: Canon EOS 50D
Lens: EF 24-70mm F/2.8L USM
Date: 02.28.10 11:37am
Focal Length: 70mm (112mm)
Shutter: 1/400 s
F-Stop: F5.6
ISO: 100
Ex Bias: +2/3 EV
Program: Aperture priority
Metering: Multi-segment
Focus Distance: 17.80 m
Our setup in the stairwell for this year's
Fight for Air CLIMB
was so elaborate (4 cameras, 6 strobes, 1 laser trip-wire), that even though we got access to start setting up the day before, we had no time that morning to catch any cool sunrise photos from the
top of 801 Grand like we did last year
.
Only managed to snag a handful of shots after the event, such as this, in crappy high-noon sun. Oh well...
Comments (0)
Susan 03.08.10 9:09pm
Thanks for your sacrifice. This looks like some folk-art painting.
---
Leave a Comment