Rescues & Runways :
September 20, 2009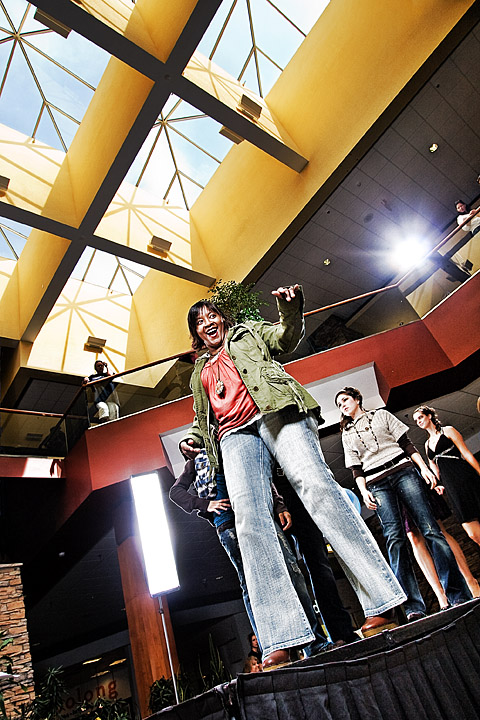 Image Data
File Name: 20D_78611
Model: Canon EOS 20D
Lens: Canon EF-S 10-22mm F/3.5-4.5 USM
Date: 09.19.09 12:26pm
Focal Length: 12mm (19mm)
Shutter: 1/250 s
F-Stop: F5.6
ISO: 200
Program: Manual
Metering Mode: Evaluative
Flash: Off
Focus Mode: Manual focus
Yesterday was the Rescues & Runways fashion show put on my Maurices & The Animal Rescue League to promote their fall fashions & animal addoptions. Turned out not to be quite the scale I had anticipated. Spent way more time setting up all my equipment than the show actually lasted.

This is my funky angle shot from my remote camera. You can see two of the four lights I setup... Stripbox & bare reflector. Not seen are a 3x4 softbox way camera left & beauty dish behind camera right.
Comments (0)
Leave a Comment