Moe Ball :
March 15, 2008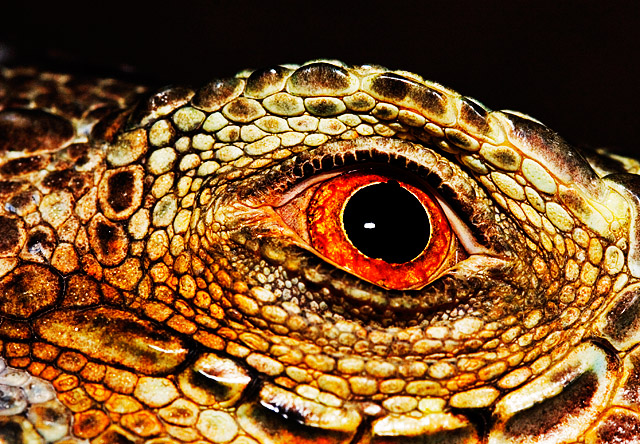 Image Data
File Name: 20D_17051
Model: Canon EOS 20D
Lens: Canon EF 100mm F/2.8 USM Macro
Date: 03.14.08 9:27pm
Focal Length: 100mm (160mm)
Shutter: 1/160 s
F-Stop: F8
ISO: 400
Program: Manual
Metering Mode: Evaluative
Flash: On
Flash Details: External flash, E-TTL
Focus Mode: AI servo AF
We're in Chicago for the weekend to celebrate our anniversary. Free hotel wireless FTW! Editing photos on a uncalibrated laptop, FTL!

Had dinner at a brewpub with our friends Brad & Jenna. This is Brad's Moe. Moe is an iguana. Moe is a pretty hip dude. If I remember right, he is about 4 years old and over 43" long now.

Iguanas are typically herbivores, eating flower buds, young leaves and fruits. Some also eat the rare juicy mealworm, wax worm and cricket. Moe's favorite is butternut squash. mmmmmm, butter.
Comments (0)
Ami Bradwell 03.15.08 8:09am
my laptop! get your own!!


happy anniversary!!!! «-(¯`v´¯)-«
---
Susan Yinger 03.24.08 9:32pm
not quite as cute as Maui or Moki
---
Leave a Comment