Chicago Illuminations :
March 16, 2008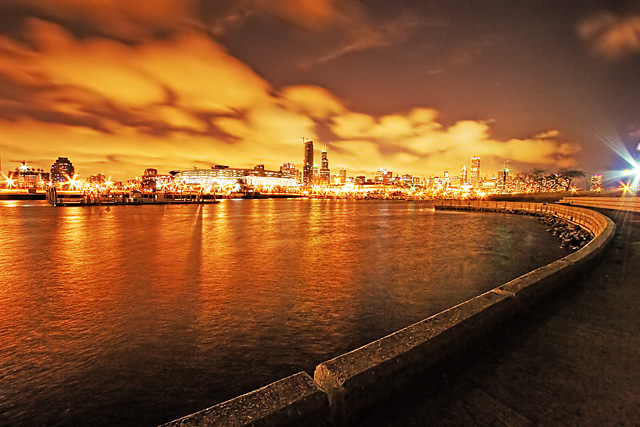 Image Data
File Name: 20D_17496
Model: Canon EOS 20D
Lens: Canon EF-S 10-22mm F/3.5-4.5 USM
Date: 03.15.08 8:21pm
Focal Length: 10mm (16mm)
Shutter: 8 s
F-Stop: F16
ISO: 800
Ex Bias: +1/3
Program: Aperture priority
Metering Mode: Evaluative
Flash: Off
Focus Mode: One shot AF
Chicagoans sure take their St. Patrick's Day seriously! Was cool to see the river dyed radioactive green, but the parade was pretty lame. I think even the Frontier Days parade in Dodge provides more entertainment. You wouldn't know by the insane mob that shows up to watch, though.

It's way late, so I'm out...
Comments (0)
Alyssa Schultz 03.19.08 3:32pm
Sweet pic! Love it :)
---
Leave a Comment