Caged :
February 16, 2009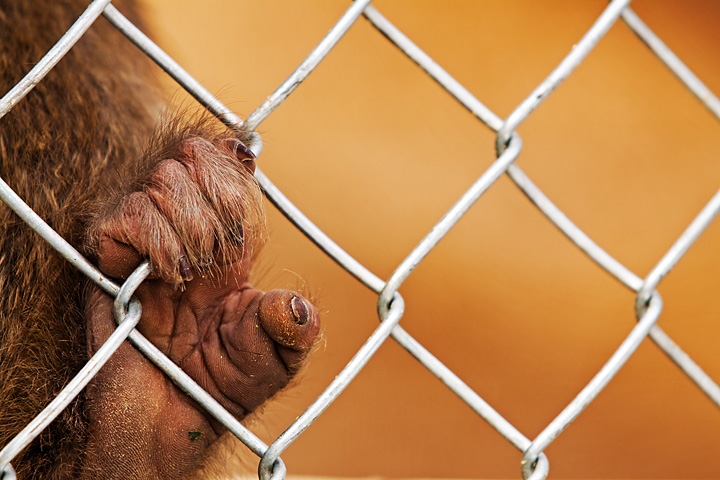 Image Data
File Name: 50D_10540
Model: Canon EOS 50D
Lens: Canon EF 70-200mm F/2.8L USM
Date: 02.08.09 3:22pm
Focal Length: 195mm (312mm)
Shutter: 1/250 s
F-Stop: F4
ISO: 200
Program: Aperture priority
Metering Mode: Evaluative
Flash: Off
Focus Mode: AI servo AF
Somebody's sure in dire need of a serious monkey manicure! I think she'd look great with some nice French tips.

Time for another ask the audience question. Does anybody know where I might find a station in the Des Moines area that still has at least a semi-old style gas pump? Something old enough that the price & gallon numbers turn or rotate? Doesn't hafta be like 1940's old (although that'd be extra cool), but probably at least 1980's old, and it doesn't have to actually be operational. Thanks!
Comments (0)
Julian 02.16.09 9:56am
I think that there was one like that down in slater, if the gas station hasn't been leveled. I'll take a look next time I go to my parents'.
---
jwen 02.17.09 4:53pm
today.msnbc.msn.com/id/29233931/
way to go jason!
this picture inspired a chimp rebellion. :P
---
Leave a Comment