Welcome to Our Fun Room :
February 15, 2009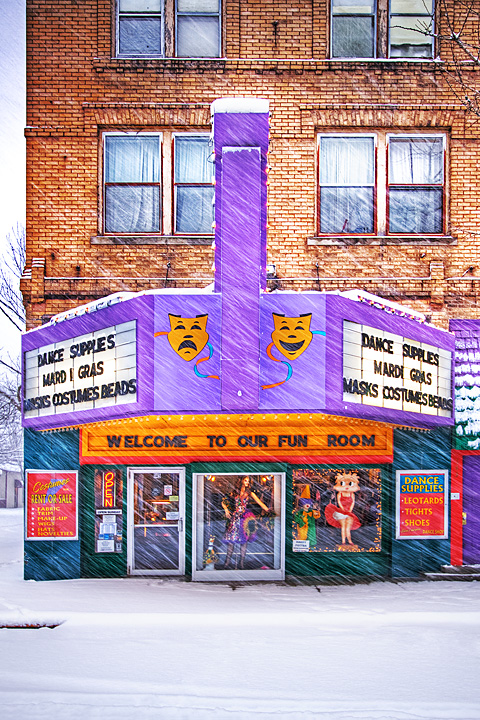 Image Data
File Name: 50D_10946
Model: Canon EOS 50D
Lens: Canon EF-S 10-22mm F/3.5-4.5 USM
Date: 02.13.09 5:13pm
Focal Length: 22mm (35mm)
Shutter: 1/20 s
F-Stop: F5.6
ISO: 100
Ex Bias: +2/3
Program: Aperture priority
Metering Mode: Evaluative
Flash: Off
Focus Mode: One shot AF
The snow sure came down big & heavy Friday afternoon.

It was my intention to make it downtown to get some shots of the falling snow, but it soon became apparent that was a bad idea and impossible cause. Traffic was a friggen mess! All it takes is a few nice days for people to forget how to drive in winter weather (apparently there were at least 200 reported accidents here in town). After taking nearly an hour to get from West Des Moines to around Valley Junction, I decided I'd just snag some shots there instead.
Comments (0)
Leave a Comment