Park 'n G :
February 17, 2009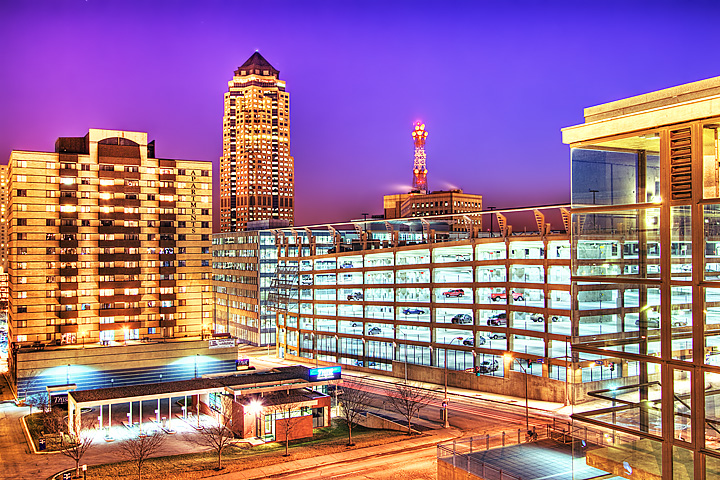 Image Data
File Name: 50D_10777
Model: Canon EOS 50D
Lens: Canon EF-S 10-22mm F/3.5-4.5 USM
Date: 02.11.09 6:33pm
Focal Length: 22mm (35mm)
Shutter: 6 s
F-Stop: F8
ISO: 100
Program: Aperture priority
Metering Mode: Evaluative
Flash: Off
Focus Mode: Manual focus
Real nice that about a year ago, the city spent $600,000 on those computerized signs around downtown that show which of the seven city parking ramps have spots available, but now that over 15,000 downtown employees have been laid off, the garages are probably only half full. So of course the city jacked up the rates again to try to cover the losses.

This was shot was taken from atop the Center Street Park & Ride city garage, but the ramp pictured is the new private Principal garage that was completed towards the end of last year (looks like they're still finishing up the skywalk connection).
Comments (0)
Leave a Comment