Smokin' Flame :
August 04, 2008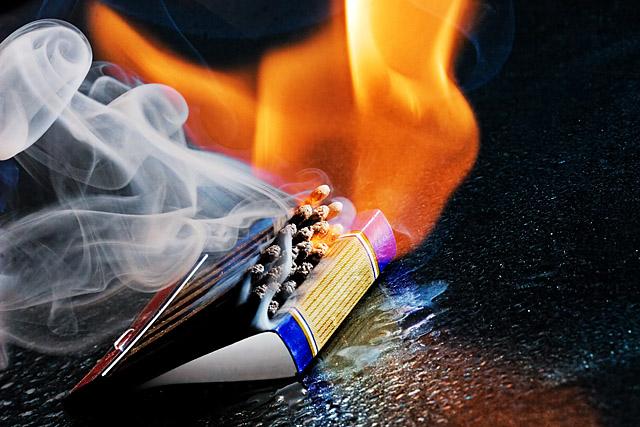 Image Data
File Name: 20D_40649
Model: Canon EOS 20D
Lens: Canon EF 100mm F/2.8 USM Macro
Date: 08.04.08 12:12am
Focal Length: 100mm (160mm)
Shutter: 1/250 s
F-Stop: F16
ISO: 200
Program: Manual
Metering Mode: Evaluative
Flash: On
Flash Details: Manual
Focus Mode: Manual focus
Smoke from oxygen-deprived fires contains a significant concentration of compounds that are flammable. A cloud of smoke, in contact with atmospheric oxygen, therefore has the potential of being ignited - either by another open flame in the area, or by its own temperature. This leads to effects like backdraft and flashover.

Many compounds of smoke from fires are highly toxic and/or irritating. The most dangerous is the carbon monoxide, leading to carbon monoxide poisoning, sometimes with supporting effects of hydrogen cyanide and phosgene. Smoke inhalation can therefore quickly lead to incapacitation and loss of consciousness.
Comments (0)
Leave a Comment