Juve Fall Con :
June 23, 2010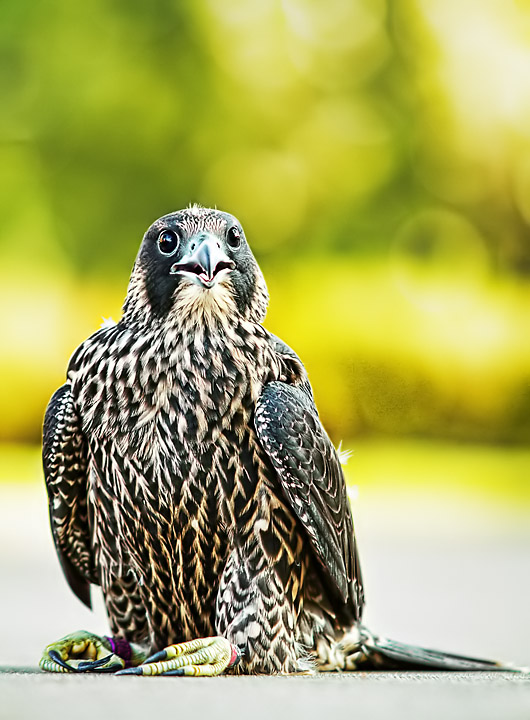 Image Data
File Name: 7D_91950
Model: Canon EOS 7D
Lens: EF 70-200mm F/2.8L USM
Date: 06.21.10 6:58pm
Focal Length: 180mm (288mm)
Shutter: 1/200 s
F-Stop: F2.8
ISO: 400
Program: Manual
Metering: Multi-segment
Focus Distance: 3.82 m
This juvenile peregrine falcon literally fell out of the sky and sat there staring at us during a session Monday night. Must have been learning to hunt, and failed. He eventually stood up and walked away. How odd.

He's obviously been tagged, so big brother can keep a watchful eye on his activities.
Comments (0)
Leave a Comment