All Dressed Up... Again :
June 24, 2010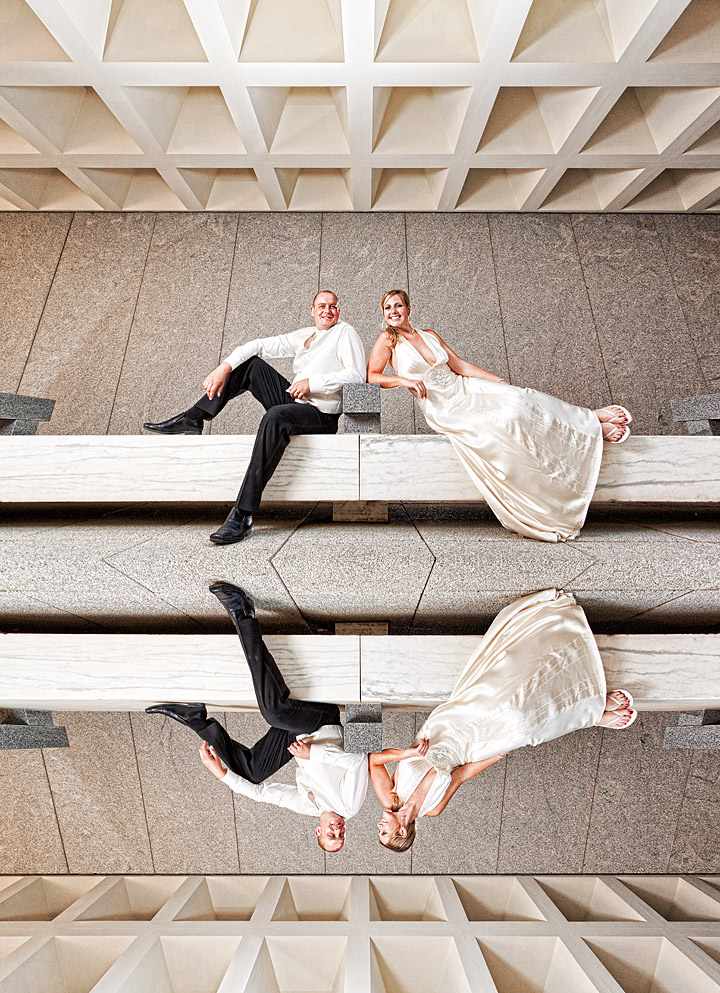 Image Data
File Name: 50D_109294
Model: Canon EOS 50D
Lens: EF-S 10-22mm F/3.5-4.5 USM
Date: 06.21.10 6:51pm
Focal Length: 10mm (16mm)
Shutter: 1/320 s
F-Stop: F5.6
ISO: 400
Program: Manual
Metering: Multi-segment
Focus Distance: 1.19 m
It certainly is tough on a guy when he's forced into his wedding tux for the third time. Especially when he's already been married for a couple years and it's 90°+ outside.
Sara wanted some photos of her lovely dress that she wasn't able to get back on her wedding day. We were happy to oblige, and Marc was at least willing to go along with her idea ;)
This session was in collaboration with
Anna Jones | Art of Photography
. Anna's the latest photog coming onboard with us at
IKONIX Studio
.
Comments (0)
Leave a Comment