GVCBBall :
May 02, 2010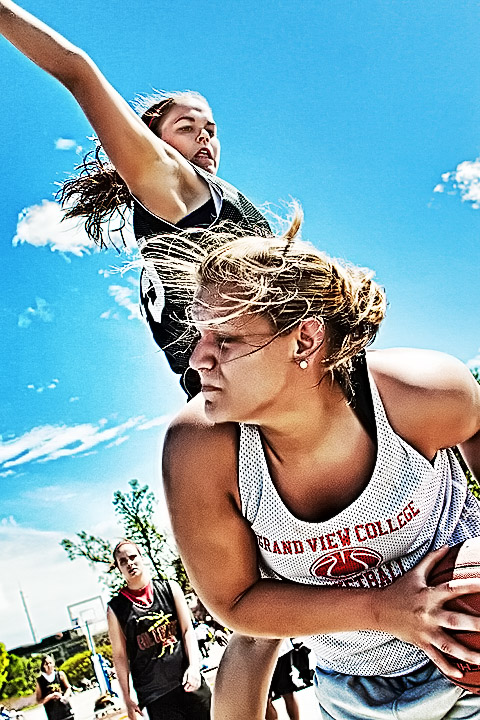 Image Data
File Name: 50D_102589
Model: Canon EOS 50D
Lens: EF 24-70mm F/2.8L USM
Date: 05.01.10 3:03pm
Focal Length: 24mm (38mm)
Shutter: 1/1000 s
F-Stop: F4
ISO: 100
Program: Manual
Metering: Multi-segment
Focus Distance: 1.54 m
It'd been such an incredibly long time since I'd shot any basketball, I figured I should make some time to visit the "Hoopin' at the Dome" 3-on-3 basketball tournament yesterday afternoon!
Comments (0)
ami 05.02.10 8:20pm
i think the girl in the white is smelling the armpit of the girl in the back.... and from the face she's making, its kinda stinky!!
---
Leave a Comment