?ivi? :
September 14, 2009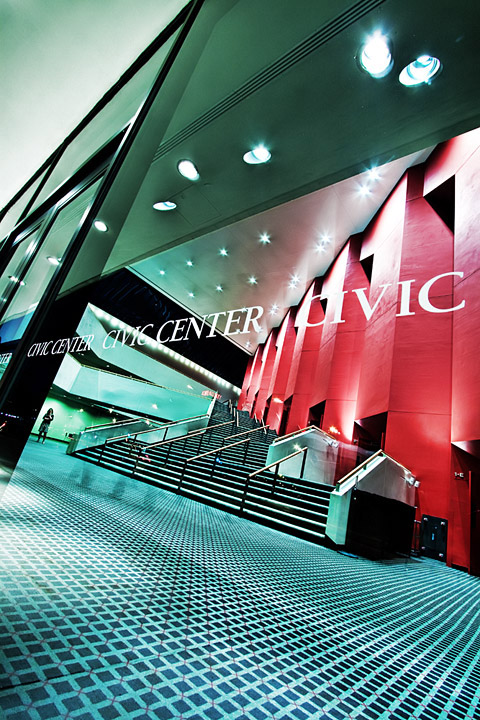 Image Data
File Name: 50D_64739
Model: Canon EOS 50D
Lens: Canon EF-S 10-22mm F/3.5-4.5 USM
Date: 09.11.09 8:02pm
Focal Length: 10mm (16mm)
Shutter: 2 s
F-Stop: F8
ISO: 200
Ex Bias: +1
Program: Aperture priority
Metering Mode: Evaluative
Flash: Off
Focus Mode: Manual focus
Just across the street from Saturday's umbrella, the Civic Center of Greater Des Moines opened its doors to the public in June, 1979. The Center was designed by the Des Moines architectural firm of Charles Hebert & Associates. The Main Hall features a 76-foot wide by 28-foot high proscenium stage, which is the focal point for a fan-shaped continental seating area that seats 2,735. Audiences enjoy excellent sight lines with this seating design and no seat is further than 145 feet from center stage. Two spectacular, triangle shaped lobbies with 50 foot ceilings, glass walls, skylights and walkways complete the public areas of the building.
Comments (0)
Leave a Comment