Zoom Trip :
December 06, 2008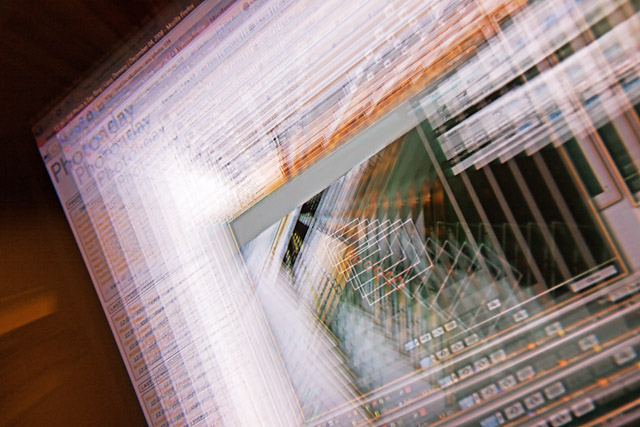 Image Data
File Name: 50D_00604
Model: Canon EOS 50D
Lens: Canon EF-S 17-85mm F4-F5.6 IS USM
Date: 12.06.08 12:53am
Focal Length: 75mm (120mm)
Shutter: 1/13 s
F-Stop: F5.6
ISO: 400
Program: Aperture priority
Metering Mode: Evaluative
Flash: Off
Focus Mode: One shot AF
My new 50D + CRT monitor + remote live view + zoom ring = trippy fun.
Comments (0)
Colin 12.06.08 9:53am
Is 75mm the start or end focal length?
---
Jason Bradwell 12.08.08 12:11am
Focal length at the beginning of the exposure is what is recorded in the EXIF data.
---
Leave a Comment