Girls Gone... :
April 11, 2009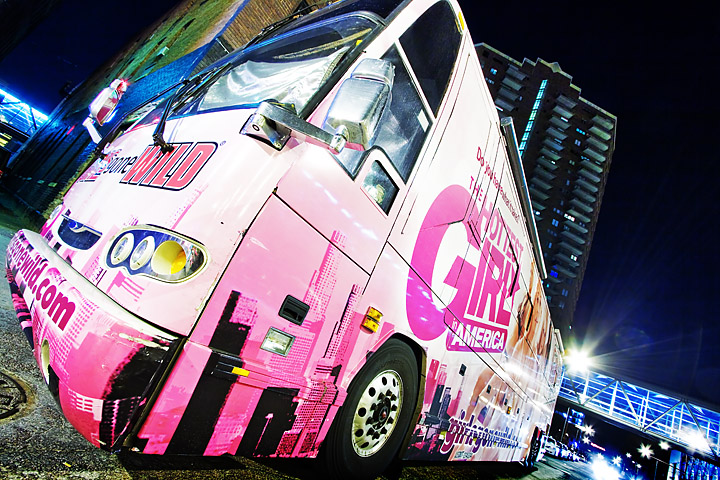 Image Data
File Name: 50D_19166
Model: Canon EOS 50D
Lens: Canon EF-S 10-22mm F/3.5-4.5 USM
Date: 04.10.09 9:01pm
Focal Length: 10mm (16mm)
Shutter: 3 s
F-Stop: F8
ISO: 200
Ex Bias: +1
Program: Aperture priority
Metering Mode: Evaluative
Flash: Off
Focus Mode: One shot AF
There's definitely no way you could miss this giant pink wild-bus if you were in the downtown area last night.

Pretty funny that they just cruise around the country with a bus and a video camera and girls come running, excited to get the free T-shirt, appear in a DVD, and sue the company.
Comments (0)
Eric Martin 04.14.09 8:40am
...And there is Jason waiting outside the bus with a camera, just in case a photo op should arise. ;)
---
ami 04.14.09 8:00pm
yeah... he's in trouble for this pic...

---
Leave a Comment