Bitty Falls :
April 10, 2009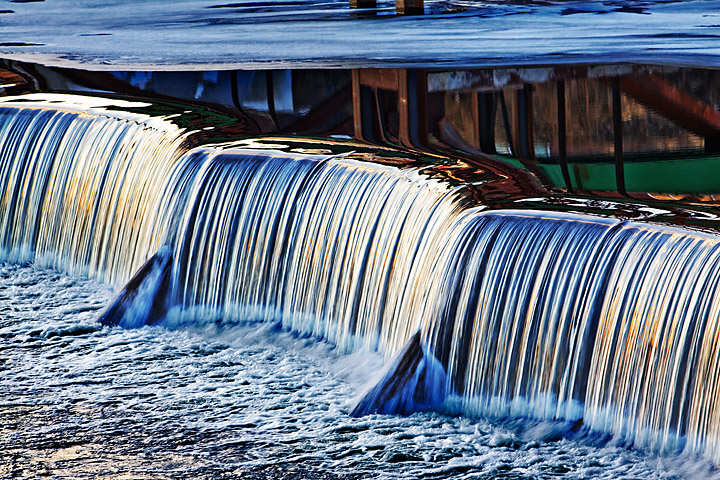 Image Data
File Name: 50D_09276
Model: Canon EOS 50D
Lens: Canon EF 70-200mm F/2.8L USM
Date: 02.06.09 5:24pm
Focal Length: 175mm (280mm)
Shutter: 1/30 s
F-Stop: F5.6
ISO: 200
Ex Bias: +1
Program: Aperture priority
Metering Mode: Evaluative
Flash: Off
Focus Mode: AI servo AF
Had the joy of purchasing a new fridge last night. Think the sales woman got the easiest sale of her life, since I just walked in, told her bam, bam, bam, this fridge, this color, these options, deliver it NOW! Even got her to give me some extra money off.

But, the fact that they can't deliver it until next Wednesday would appear to be where my luck runs out. Our current fridge, circa 1985 appears to be leaking freon and is warming up by about 10° a day. Everything from the freezer is now down in the deep freeze (chest freezer, if you will), and everything from the fridge now crammed into the freezer portion, which was sitting around 40° yesterday morning, and is now up to 50°. Time to attempt to live out of a dorm fridge & coolers for a few days... Where's that Iowa April snowbank when I need it?
Comments (0)
Leave a Comment