Hay! :
July 24, 2009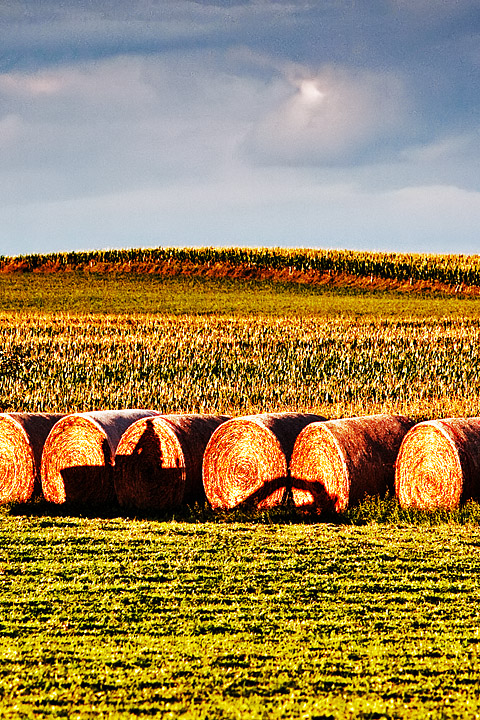 Image Data
File Name: 50D_49867
Model: Canon EOS 50D
Lens: Canon EF 70-200mm F/2.8L USM
Date: 07.18.09 7:43pm
Focal Length: 200mm (320mm)
Shutter: 1/250 s
F-Stop: F5.6
ISO: 200
Program: Aperture priority
Metering Mode: Evaluative
Flash: Off
Focus Mode: One shot AF
Commonly used plants for hay include mixtures of grasses such as rye grass (Italian rye grass, Lolium multiflorum), timothy, brome, fescue, coastal bermuda, orchard grass, and other native species, depending on region. Many types of hay may also include legumes, such as alfalfa (lucerne) and clovers (red, white and subterraneum). Pasture flowers are also sometimes a part of the mix, though other than legumes, which ideally are cut pre-bloom, flowers are not necessarily desired, and in some cases may be toxic to animals.
Comments (0)
uninterested third party 07.24.09 7:30am
Des Moines?
---
Leave a Comment