Einhundert! :
April 09, 2008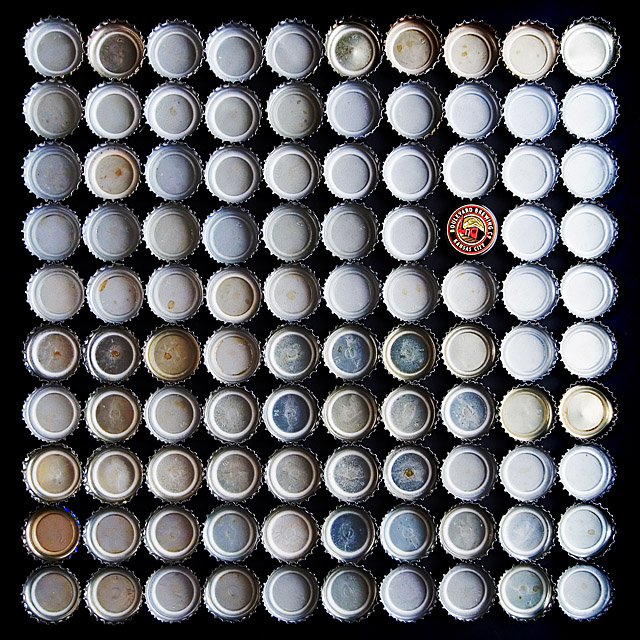 Image Data
File Name: 20D_19525
Model: Canon EOS 20D
Lens: Canon EF-S 10-22mm F/3.5-4.5 USM
Date: 04.08.08 10:20pm
Focal Length: 22mm (35mm)
Shutter: 3 s
F-Stop: F5.6
ISO: 200
Program: Aperture priority
Metering Mode: Evaluative
Flash: Off
Focus Mode: One shot AF
100 photos down! I bet you didn't think I'd make it this far. ;) I had my doubts as well, but here we are, with a long road still ahead.

Yes, there are 100 bottle caps in this photo, and no, lining them all up is not what I do on a Saturday night. I find Friday works much better for me, that you very much.
Comments (0)
Colin 04.09.08 12:26am
I'm surprised you didn't take 100 pictures and stitch them together to avoid the perspective issues. Or made tetris blocks out of the slightly various colors.
---
ami bradwell 04.09.08 7:31am
i suggested this photo ages ago... and you said it was too much work! :Þ
---
someone 04.09.08 12:24pm
gross, didn't even wash em!
---
Leave a Comment