Stamen :
January 06, 2008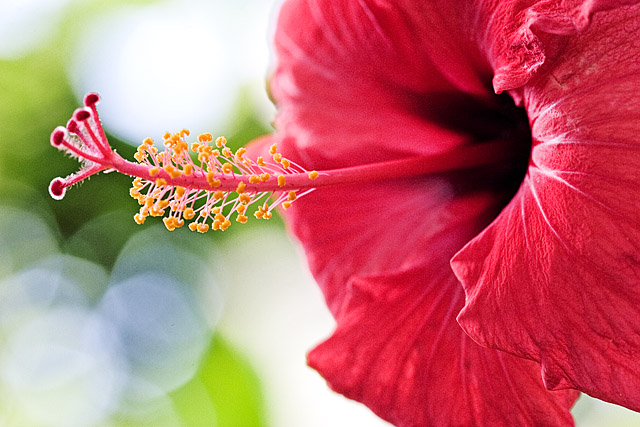 Image Data
File Name: 20D_12942
Model: Canon EOS 20D
Lens: Canon EF 100mm F/2.8 USM Macro
Date: 01.05.08 1:05pm
Focal Length: 100mm (160mm)
Shutter: 1/100 s
F-Stop: F5
ISO: 800
Ex Bias: +1/3
Program: Aperture priority
Metering Mode: Evaluative
Flash: Off
Focus Mode: Manual focus
I'd like for each new photo to be available at midnight, so I'm switching things up today. So I'm not taking each photo at night right after 12, I'll be instead posting up a photo taken the day before. This means I should usually have one up ready to rollover automatically at midnight. I still plan to take a photo each day, it will just show the photo taken yesterday for today.

Anywho.... We ventured down to the Botanical Center yesterday afternoon. Pretty much the only place to find plant life in Iowa this time of year that isn't dead. Got quite a few good shots, but I let Ami pick out this one as the image you hafta look at today.
Comments (0)
ami bradwell 01.06.08 8:23am
i have good taste :)
---
Leave a Comment