Steeeeeretch :
November 23, 2009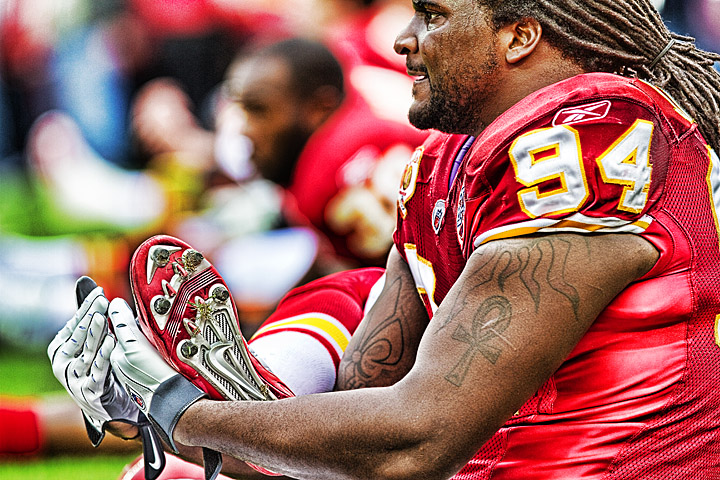 Image Data
File Name: 7D_13600
Model: Canon EOS 7D
Date: 11.22.09 11:15am
Focal Length: 300mm (480mm)
Shutter: 1/500 s
F-Stop: F3.5
ISO: 200
Ex Bias: +1/3
Program: Aperture priority
Metering Mode: Evaluative
Flash: Off
Focus Mode: One shot AF
It's always hard to pick the best action shot from a game, especially when I've had limited time to review everything. So, you today you just get this shot of Tyler Jackson stretching that meaty 300lb leg.

BTW, the Chiefs actually won yesterday! 27-24 in OT. And apparently the game was televised locally... Maybe somebody saw me? ;)
Comments (0)
Paulo 11.23.09 10:20am
I can't friggen wait to see these pics.
---
Leave a Comment