Who? :
July 23, 2009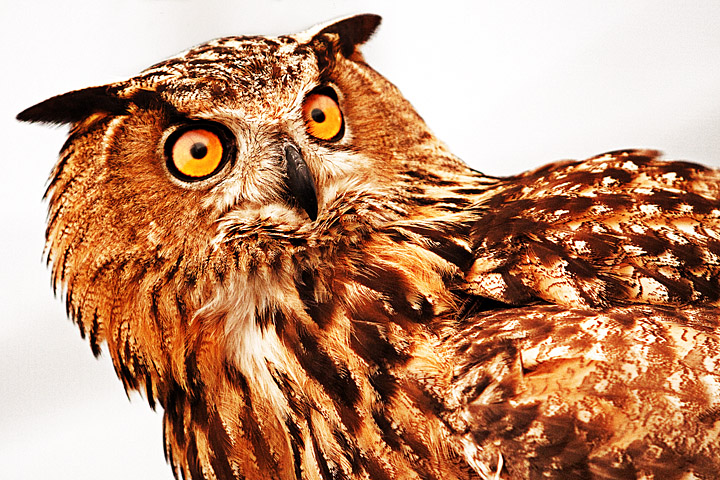 Image Data
File Name: 50D_49952
Model: Canon EOS 50D
Lens: Canon EF 70-200mm F/2.8L USM
Date: 07.22.09 6:17pm
Focal Length: 200mm (320mm)
Shutter: 1/640 s
F-Stop: F3.5
ISO: 800
Program: Aperture priority
Metering Mode: Spot
Flash: Off
Focus Mode: AI servo AF
Contrary to popular belief, owls cannot turn their heads 360° or completely backwards. They can only turn their head 135 degrees in either direction... that's a total 270 degree field of view for the mathematically declined. Good thing, because the owl cannot actually move their eyes, only their head.
Comments (0)
Leave a Comment