Distress :
September 30, 2008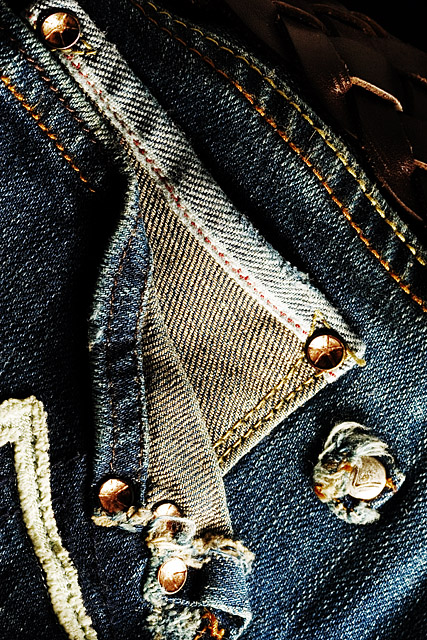 Image Data
File Name: 20D_60692
Model: Canon EOS 20D
Lens: Canon EF 100mm F/2.8 USM Macro
Date: 09.30.08 12:37am
Focal Length: 100mm (160mm)
Shutter: 1/8 s
F-Stop: F11
ISO: 200
Program: Aperture priority
Metering Mode: Evaluative
Focus Mode: Manual focus
Raise your hand if you pay extra for somebody to wear your jeans and take several years off their life before you even buy them.

Or in this case... I don't even know what is going on here. Seriously. Wow. Who gave the blind guy a rivet gun? "Here ya go, buddy. Jeans are over there. Don't put yer eye out." Oh, wait...
Comments (0)
ami 09.30.08 6:28am
Hey! those are MY jeans!
---
Leave a Comment