Treemo :
March 23, 2009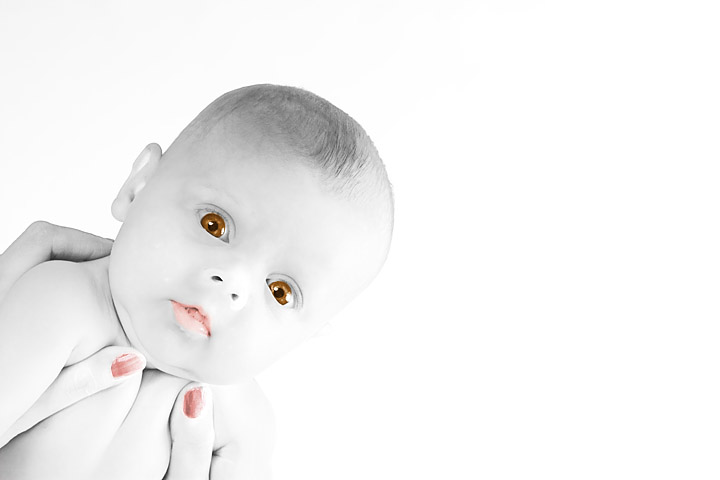 Image Data
File Name: 50D_17172
Model: Canon EOS 50D
Lens: Canon EF 24-70mm F/2.8L USM
Date: 03.22.09 5:53pm
Focal Length: 70mm (112mm)
Shutter: 1/200 s
F-Stop: F9
ISO: 100
Program: Manual
Metering Mode: Evaluative
Flash: Off
Focus Mode: One shot AF
Little Kylee decided to swing by yesterday for her 3-month photos. Guess she was just in the neighborhood and figured she should stop. Dunno why, cuz she was kinda fussy. Said something about wanting to make me work for her photos and that the camera simply couldn't handle her cuteness...
Comments (0)
Colin 03.23.09 8:00am
Sorry, but that is one whack albino baby.
---
Jason Bradwell 03.23.09 10:01am
Can't post any normal looking pics on this site:P

What if she really was albino? Then you might actually feel bad...
---
jwen 03.23.09 4:55pm
i don't see any sparkles! :P
---
Colin 03.23.09 10:42pm
Can't have brown eyes and be albino.
---
Ami's Momma 03.24.09 9:14am
Looks like a picture of an extra cute baby taken during the twilight hours!
---
Leave a Comment