Mummified :
February 05, 2008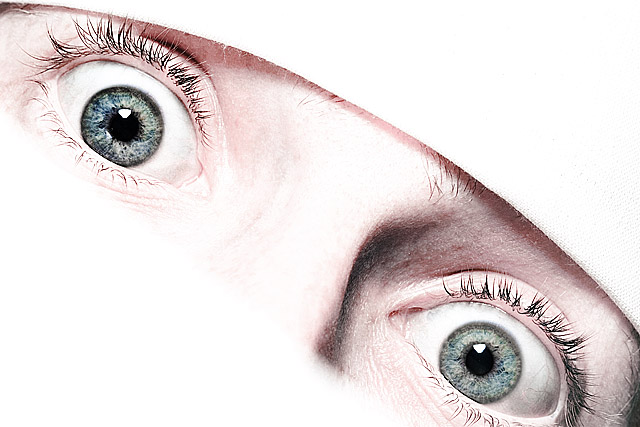 Image Data
File Name: 20D_14822
Model: Canon EOS 20D
Lens: Canon EF 100mm F/2.8 USM Macro
Date: 02.04.08 9:54pm
Focal Length: 100mm (160mm)
Shutter: 1/100 s
F-Stop: F10
ISO: 400
Program: Manual
Metering Mode: Evaluative
Flash: On
Flash Bias: +2.67 EV
Flash Details: External flash, E-TTL
Focus Mode: One shot AF
Self portraits are always a challenge. Especially when you're trying to line up a tight frame like this. My end goal here was taking an image for "The Eyes Have It!" contest on one of the photography sites I frequent. I wasted three hours trying to get this shot right, but never quite got to what I had visualized in my mind. So I ended up coming back to this shot, which was snapped in the first hour of shooting. Oh well... I've wasted more time on less before.
Comments (0)
Jwen 02.05.08 6:06pm
soo...here's my comment a month.. :D
were you really mummified?
cause if you were that would amuse me a lot!
---
Jason Bradwell 02.05.08 10:22pm
Yes, I was really mummified. Don't let those Egyptians tell you otherwise, the embalming process sucks, hardcore!
---
Leave a Comment