Bipolar Vault :
April 23, 2009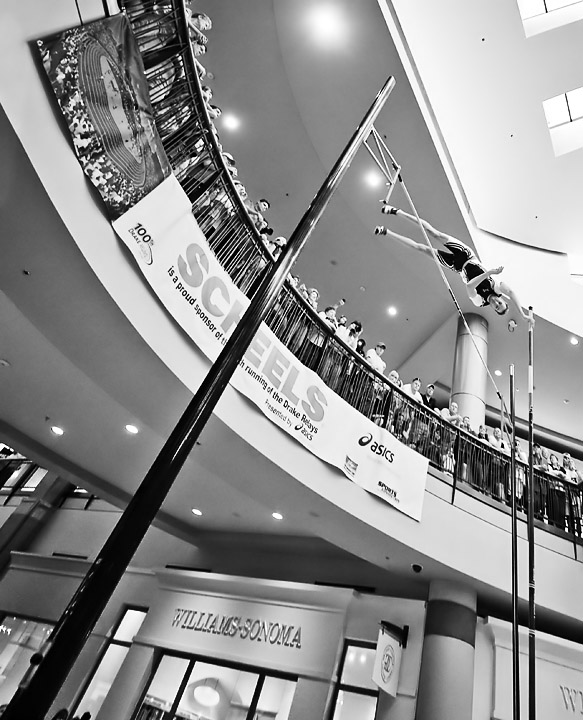 Image Data
File Name: 50D_21909
Model: Canon EOS 50D
Lens: Canon EF-S 10-22mm F/3.5-4.5 USM
Date: 04.22.09 6:33pm
Focal Length: 10mm (16mm)
Shutter: 1/125 s
F-Stop: F3.5
ISO: 800
Ex Bias: +1/3
Program: Aperture priority
Metering Mode: Evaluative
Flash: Off
Focus Mode: Manual focus
Pole vaulting dates all the way back to the ancient Greeks. Modern competition began in Germany around 1850. It has been a full medal event at the Olympic Games since 1896 for men and since 2000 for women.

The world record vault was set by Sergey Bubka at 6.14 meters (20 feet 1.75 inches) all the way back in 1994.

Happy Birthday to Ami's mom :P
Comments (0)
ami 04.23.09 6:02am
Happy Birthday Momma!!!!!


(I still think pole vaulting started with jousting knights that fell off their horses!)
---
Ami's Momma 04.24.09 12:38pm
Thanks for the birthday wish, Jason. Hope the "ancient Greek" part isn't what triggered your memory!!!!
---
Leave a Comment