Meuved :
May 04, 2008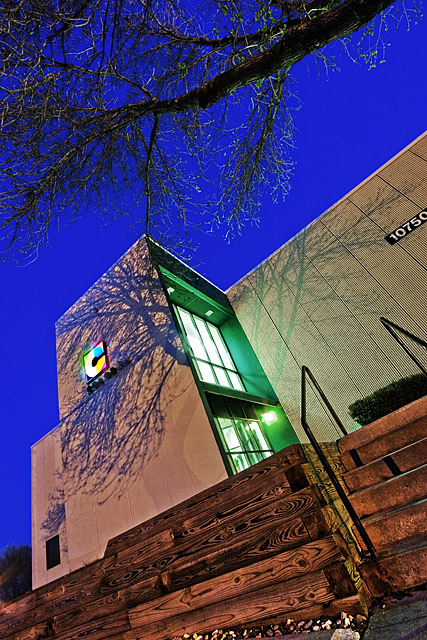 Image Data
File Name: 20D_21832
Model: Canon EOS 20D
Lens: Canon EF-S 10-22mm F/3.5-4.5 USM
Date: 05.03.08 8:56pm
Focal Length: 10mm (16mm)
Shutter: 6 s
F-Stop: F16
ISO: 400
Program: Manual
Metering Mode: Evaluative
Flash: Off
Focus Mode: Manual focus
The main day of our BIG MOVE (as it has been officially named) appears to have actually gone pretty smoothly. None of the servers died in the move, and the network is back online. The server room may be halfway across the massive building from my office, but at least we have more gigabit switches now to speed up our big internal file transfers. Here's the entrance to the East Wing.

Oh wait, I spoke too soon... servers/network appear to be having issues right now...
Comments (0)
Leave a Comment