Monster Jam! :
January 07, 2012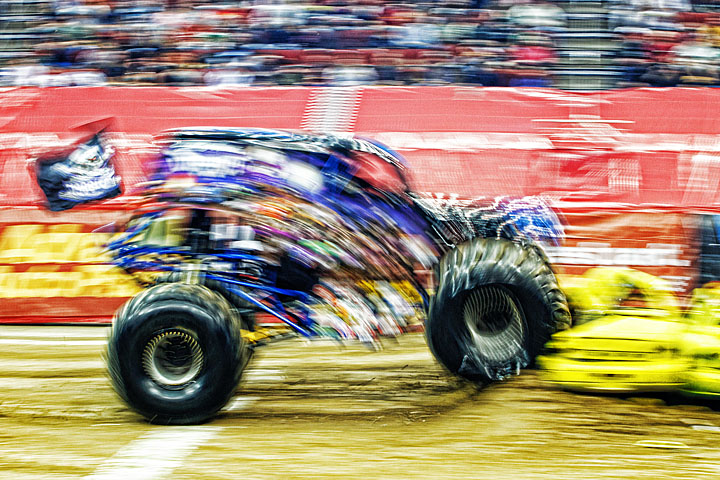 Image Data
File Name: 7D_291887
Model: Canon EOS 7D
Lens: EF 70-200mm F/2.8L USM
Date: 01.06.12 7:47pm
Focal Length: 70mm (112mm)
Shutter: 1/13 s
F-Stop: F5.6
ISO: 100
Program: Manual
Metering: Multi-segment
Focus Distance: Infinity
Not monster jelly, or monster preserves.

For whatever strange unknown reason, they only allow the media to shoot the first 15 minutes of the show. Which is the lame 15 minutes of the show. And you have to be escorted around by an event center staff member. At least the escort was nice... wait, that sounds wrong.
Comments (0)
Leave a Comment