Leaf Me Frosty :
October 22, 2009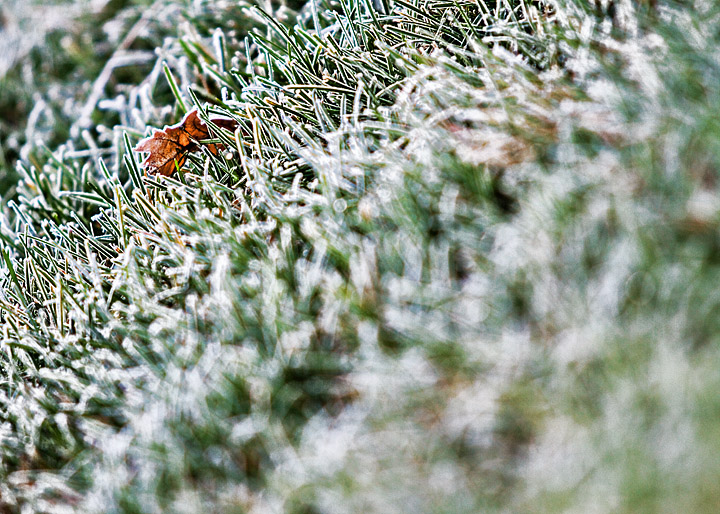 Image Data
File Name: 7D_07574
Model: Canon EOS 7D
Lens: Canon EF 70-200mm F/2.8L USM
Date: 10.18.09 8:32am
Focal Length: 200mm (320mm)
Shutter: 1/250 s
F-Stop: F2.8
ISO: 200
Program: Aperture priority
Metering Mode: Evaluative
Focus Mode: One shot AF
Iowa's average first-frost date os October 7. We fought that off until 10/16 last year. Think this year was the 9th or 10th...
Comments (0)
Mike 10.22.09 12:11pm
Not ready for the cold weather yet, but guess I better get ready...
---
Leave a Comment