Nice Rack! :
May 05, 2008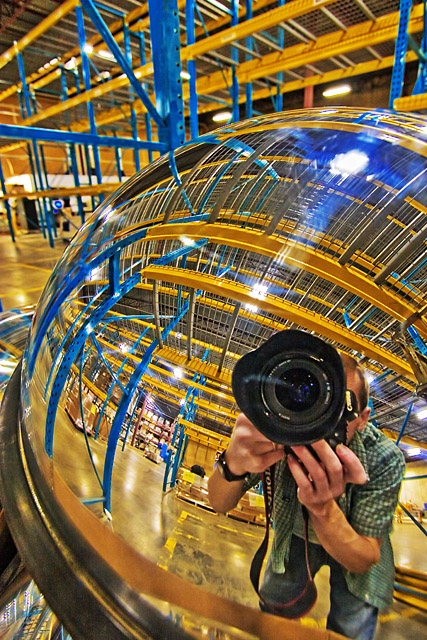 Image Data
File Name: 20D_21871
Model: Canon EOS 20D
Lens: Canon EF-S 10-22mm F/3.5-4.5 USM
Date: 05.04.08 4:42pm
Focal Length: 12mm (19mm)
Shutter: 1/30 s
F-Stop: F4.5
ISO: 800
Ex Bias: +1/3
Program: Aperture priority
Metering Mode: Evaluative
Flash: Off
Focus Mode: One shot AF
A convex mirror, fish eye mirror or diverging mirror, is a curved mirror in which the reflective surface bulges toward the light source. Such mirrors always form a virtual image, since the focus F and the center of curvature 2F are both imaginary points "inside" the mirror, which cannot be reached. Therefore images formed by these mirror cannot be taken on screen. (As they are inside the mirror)

The image is always virtual (rays haven't actually passed though the image), diminished (smaller), and upright . These features make convex mirrors very useful: everything appears smaller in the mirror, so they cover a wider field of view than a normal plane mirror does as the image is "compressed".
Comments (0)
Perry 05.11.08 8:27pm
Great photo.
---
Leave a Comment