Let Me At 'Em! :
April 21, 2010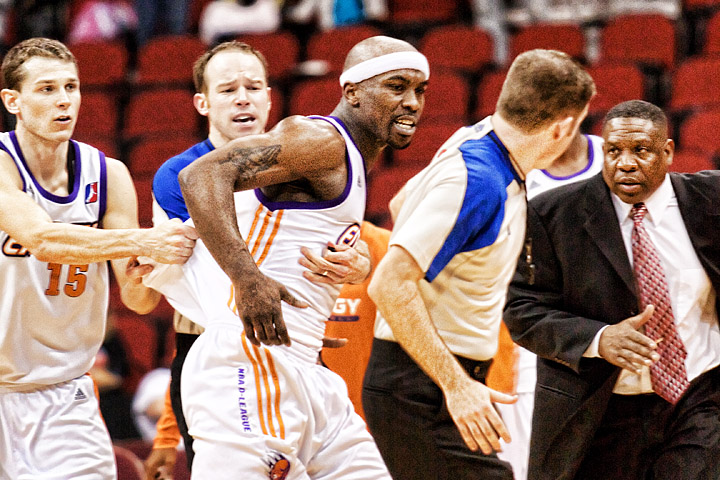 Image Data
File Name: 50D_101633
Model: Canon EOS 50D
Lens: EF 70-200mm F/2.8L USM
Date: 04.20.10 9:31pm
Focal Length: 200mm (320mm)
Shutter: 1/640 s
F-Stop: F2.8
ISO: 1600
Program: Manual
Metering: Multi-segment
Focus Distance: Infinity
The Energy took a hard loss to the 66ers last night. An abrupt end to their post-season and championship dreams due to poor officiating. Here's Stinson about to lay the smack down on a ref after he was ejected late in the game.

The Energy weren't the only ones to take a loss last night. My 10-22mm lens up and died mid-game. Aperture is stuck wide open. The hard foot to the face it took might have had something to do with it, but I can't be sure. Time for repair, I have a wedding Saturday...
Comments (0)
Leave a Comment