Spald Bald :
April 10, 2010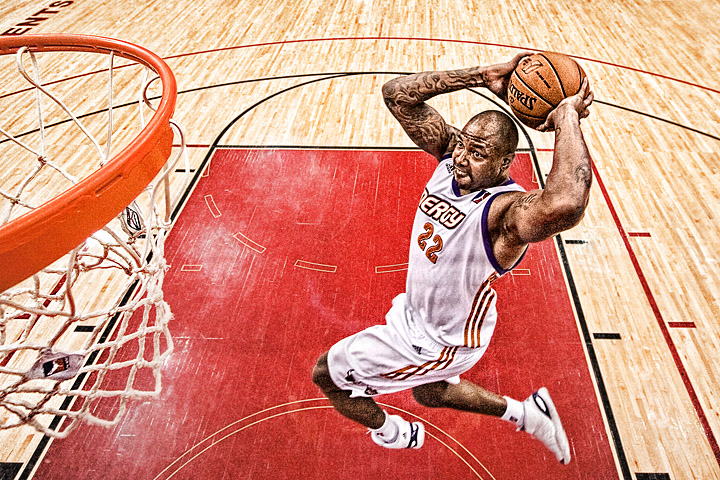 Image Data
File Name: 20D_99476
Model: Canon EOS 20D
Lens: 10.0-22.0 mm
Date: 04.09.10 7:58pm
Focal Length: 10mm (16mm)
Shutter: 1/400 s
F-Stop: F4
ISO: 1600
Program: Manual
Metering: Average
The Energy managed to regroup last night, after a terrible game 1 loss to The Flash on Wednesday, to even up the series in round 1 of the NBA D-League playoffs. The round will be decided with the 3rd game Sunday afternoon.

The Energy finished the regular season with with not only the best record in the league, but the best record out of any team in the league, ever (37-13). The problem with the D-League is that at anytime, the NBA can do a "GATORAID Call-up" and instantly move players up to an NBA team. This happened to the Energy's top 3 players in the last couple weeks. Great for them, but bad for the Energy!
Comments (0)
Leave a Comment