Net: Nothin But It :
February 17, 2010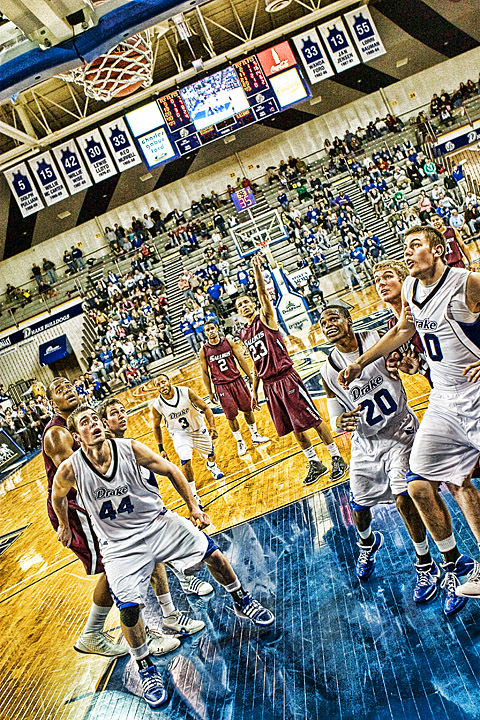 Image Data
File Name: 20D_83840
Model: Canon EOS 20D
Lens: 24.0-70.0 mm
Date: 02.16.10 8:41pm
Focal Length: 24mm (38mm)
Shutter: 1/400 s
F-Stop: F2.8
ISO: 1600
Program: Manual
Metering: Multi-segment
Tom got us in at the Knapp Center last night... but then he wasn't able to make it, so it was just knapptime for one.

The Bulldogs held off So-Ill for a 79-72 win.
Comments (0)
ami 02.17.10 9:01am
I like #20's expression!
---
Steve 02.17.10 11:17am
Couldn't get of shot of Drake making a basket?
---
Leave a Comment