Principleo :
December 27, 2009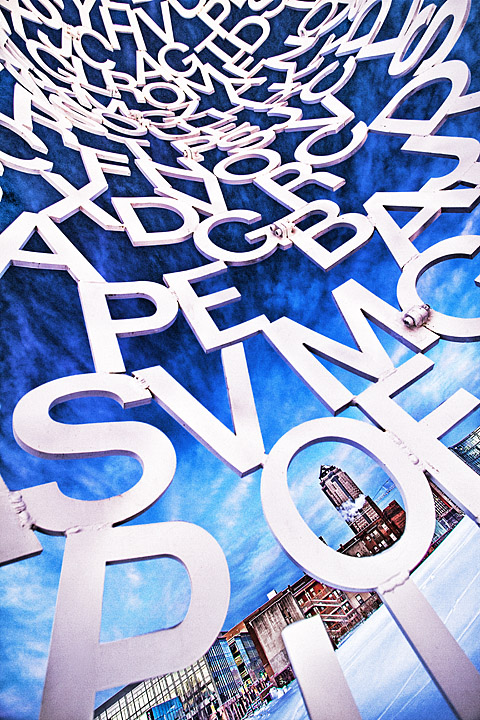 Image Data
File Name: 7D_21024
Model: Canon EOS 7D
Lens: Canon EF-S 10-22mm F/3.5-4.5 USM
Date: 12.26.09 4:53pm
Focal Length: 10mm (16mm)
Shutter: 1/30 s
F-Stop: F5.6
ISO: 200
Ex Bias: +1
Program: Aperture priority
Metering Mode: Evaluative
Focus Mode: One shot AF
Finally made some time to stop at the new Pappajohn Sculpture Garden that opened downtown a couple months ago.

This is inside Spanish sculptor Jaume Plensa's 27' tall "Nomade", which was purchased for $1.5 million back in 2007. Wonder if anybody has ever taken the time to actually count how many letters were used?
Comments (0)
Mark 12.27.09 5:33pm
Probably no more than the standard 26, but I think numbers are used also ;-)
---
Leave a Comment