Arrowhuddle :
December 18, 2009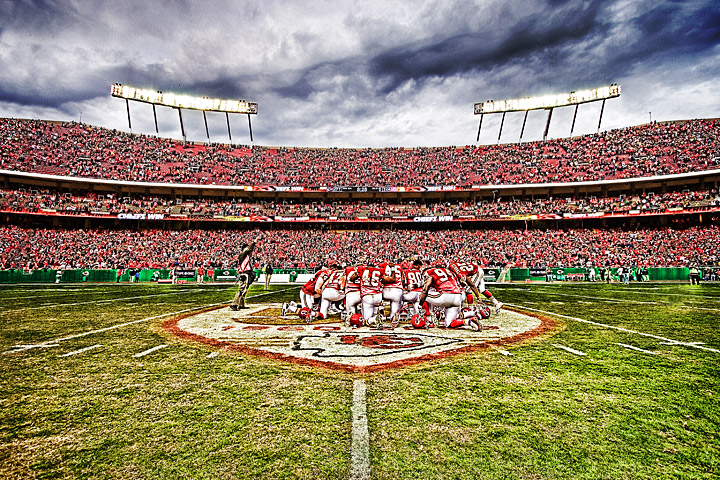 Image Data
File Name: 20D_79919
Model: Canon EOS 20D
Date: 11.22.09 4:23pm
Focal Length: 10mm (16mm)
Shutter: 1/250 s
F-Stop: F5.6
ISO: 200
Ex Bias: +1/3
Program: Aperture priority
Metering Mode: Evaluative
Flash: Off
Focus Mode: One shot AF
Heading back down to KC on Sunday to shoot the Chiefs final home game of the season.

The Chiefs host the Cleveland Browns for the first time since 2003. The Chiefs are 7-2 in regular season home finales dating back to 2000 and will host a Browns squad that hasnít won at Arrowhead since 1988.
Comments (0)
Leave a Comment