Archigami :
November 20, 2008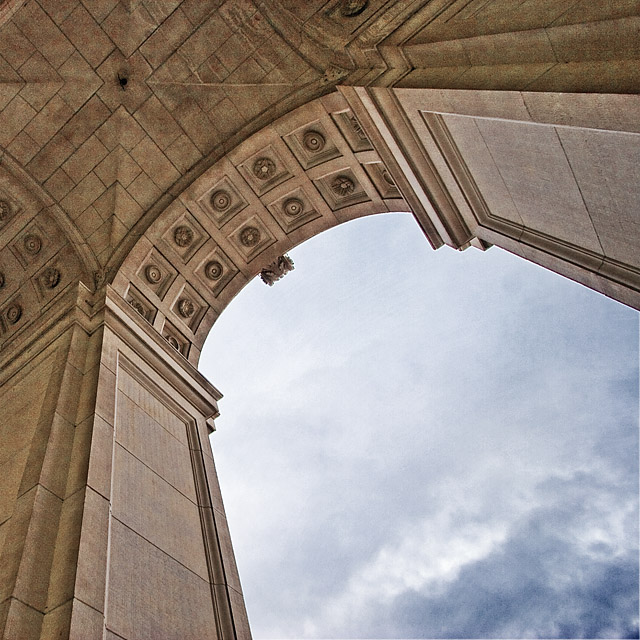 Image Data
File Name: 20D_68493
Model: Canon EOS 20D
Lens: Canon EF-S 10-22mm F/3.5-4.5 USM
Date: 11.19.08 4:56pm
Focal Length: 10mm (16mm)
Shutter: 1/10 s
F-Stop: F5.6
ISO: 400
Program: Aperture priority
Metering Mode: Evaluative
Focus Mode: One shot AF
The first Polk County courthouse was built by John Saylor in 1846. The two story brick structure, complete with cellar, measured 26 by 52 feet, cost $2,015 and was used for ten years before being sold to a church for $800.

Construction on a second courthouse with an 87' dome was begun in 1858. Due to slow construction and the Civil War the building was not completed and operational until October 1866. Around 1887-1888 a new roof, cupola and wing were added. Total cost was estimated at $103,268. This courthouse was used for 40 years.

The present courthouse was erected at the same square as the previous in 1900 at a cost of $750,000. It was designed by George W. Bird and W. T. Proudfoot in a modified Renaissance style with a clock tower and cupola emerging from its center. The original columns, stairways, and walls were made of marble and there are numerous murals on the fourth floor by Charles A. Cummings and Edward Simmons. It was officially dedicated on October 31, 1906. In 1962, $220,000 was used for remodeling of the courthouse. This, however, was not enough to alleviate the problems of overcrowding.

A special election was held on April 29, 2008, to consider a project to renovate the current Polk County Courthouse and construct an adjacent court facility. This measure was voted down 13,495 to 17,628.
Comments (0)
Leave a Comment