Toot'n Her Birthday Horn :
November 30, 2009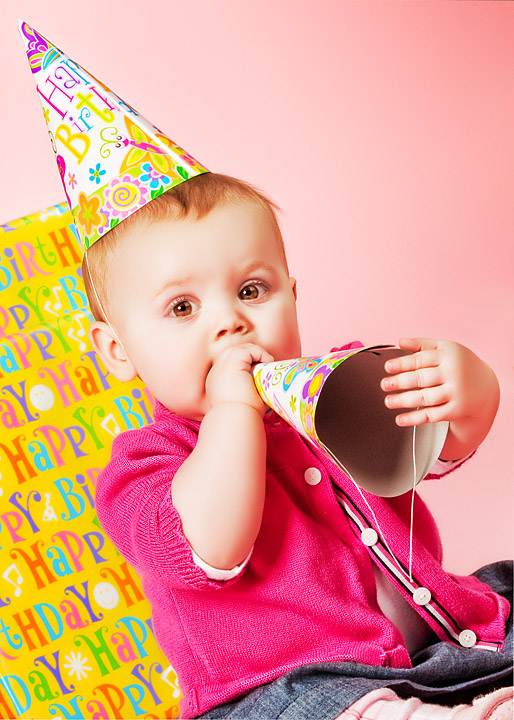 Image Data
File Name: 7D_16162
Model: Canon EOS 7D
Lens: Canon EF 70-200mm F/2.8L USM
Date: 11.29.09 6:46pm
Focal Length: 85mm (136mm)
Shutter: 1/160 s
F-Stop: F9
ISO: 100
Program: Manual
Metering Mode: Evaluative
Flash: Off
Focus Mode: One shot AF
Hard to believe little Kylee's going to be 1 next month! Looks like she's fixing to be a horn player, the way she's got that hand over the bell.

Just wait'll you see the cake shots... gotta make you wait a couple weeks for that!
Comments (0)
Gayle Johnson 11.30.09 9:13am
Once again, what an adorable child:)
---
Leave a Comment