Esca? Maybe Later :
February 21, 2010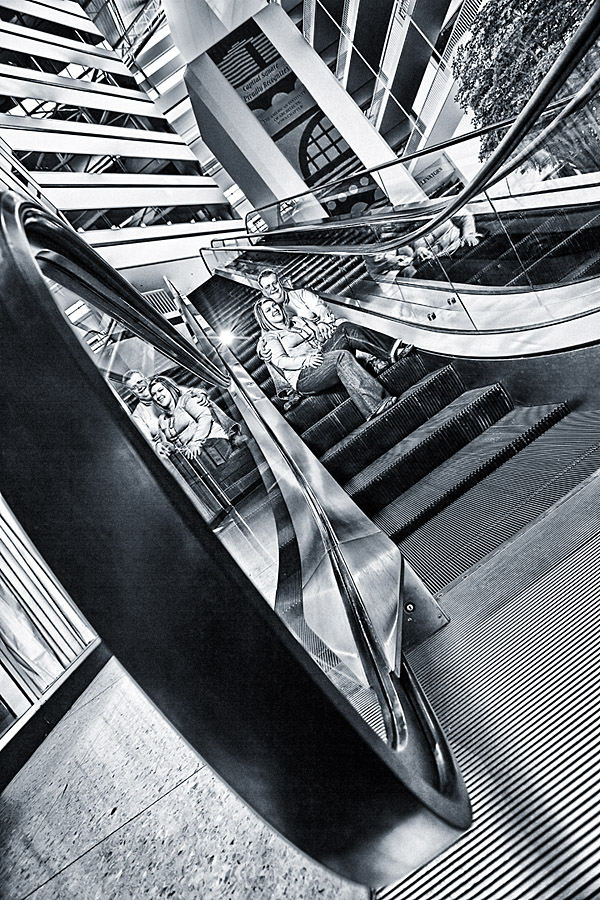 Image Data
File Name: 7D_37487
Model: Canon EOS 7D
Lens: EF-S 10-22mm F/3.5-4.5 USM
Date: 02.20.10 2:22pm
Focal Length: 10mm (16mm)
Shutter: 1/320 s
F-Stop: F4
ISO: 200
Program: Manual
Metering: Multi-segment
Focus Distance: 4.29 m
The Capitol Square was nice enough to stop the escalators for us yesterday afternoon, so we could get some sweet shots without the annoying crunch at the bottom.

OK... so, maybe they were stopped because it was Saturday. Details, details...

Hopefully Dan can make it back down to KC through our latest round of snow today...
Comments (0)
Kira 02.21.10 10:41am
Thanks so much! We had a blast! Love this one!
---
Leave a Comment