Churchtacular Glow :
March 10, 2009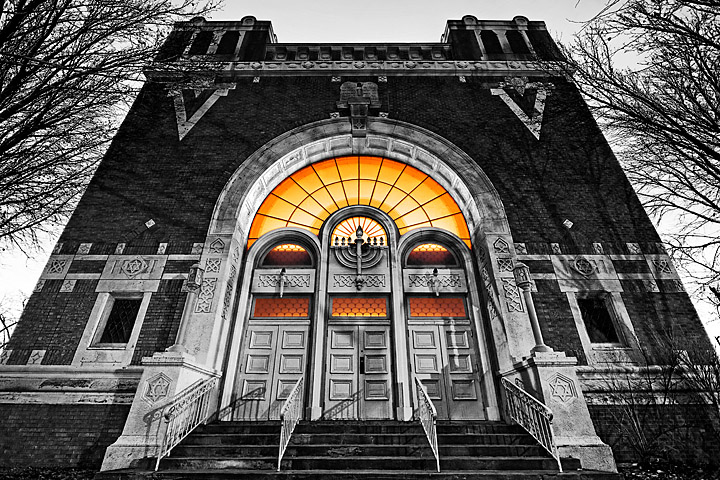 Image Data
File Name: 50D_14139
Model: Canon EOS 50D
Lens: Canon EF-S 10-22mm F/3.5-4.5 USM
Date: 03.06.09 6:36pm
Focal Length: 10mm (16mm)
Shutter: 5 s
F-Stop: F4
ISO: 100
Program: Aperture priority
Metering Mode: Evaluative
Flash: Off
Focus Mode: One shot AF
Yup, I did it... Symmetrical compositions two days in a row. Embrace the balance...

Symmetry generally conveys two primary meanings. The first is an imprecise sense of harmonious or aesthetically-pleasing proportionality and balance; such that it reflects beauty or perfection. The second meaning is a precise and well-defined concept of balance or "patterned self-similarity" that can be demonstrated or proved according to the rules of a formal system: by geometry, through physics or otherwise.
Comments (0)
Leave a Comment