Quick Draw McGraw :
December 01, 2009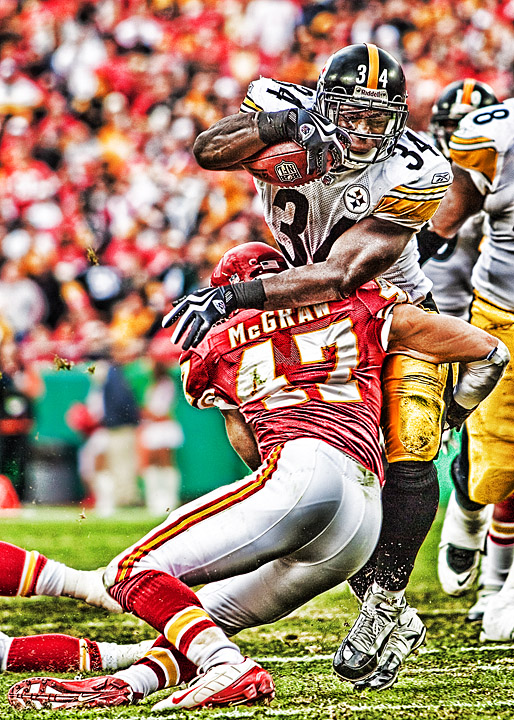 Image Data
File Name: 50D_72534
Model: Canon EOS 50D
Date: 11.22.09 2:25pm
Focal Length: 200mm (320mm)
Shutter: 1/800 s
F-Stop: F3.2
ISO: 200
Program: Manual
Metering Mode: Evaluative
Flash: Off
Focus Mode: AI servo AF
The safety's off, so you better be quick! You don't wanna end up here like Haynes.
Comments (0)
Uncle Dan 12.02.09 11:06am
What a great action photo. The facial expression on 34's face is telling of the shoulder of McGraw in his gut.
---
Brad 12.10.09 7:35am
Great Photo... McGraw LIT him up...
---
Leave a Comment