Spring Ahead! :
March 09, 2008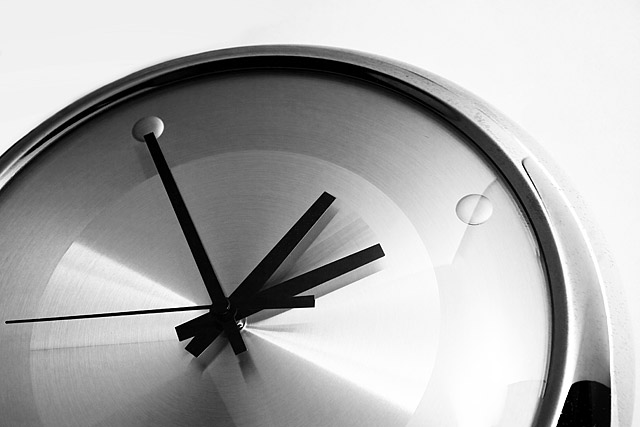 Image Data
File Name: 20D_16653
Model: Canon EOS 20D
Lens: Canon EF-S 17-85mm F4-F5.6 IS USM
Date: 03.08.08 10:36pm
Focal Length: 41mm (66mm)
Shutter: 3 s
F-Stop: F8
ISO: 100
Ex Bias: +2/3
Program: Aperture priority
Metering Mode: Evaluative
Flash: Off
Focus Mode: Manual focus
Hopefully you remember to set your clocks ahead one hour. Losing an hour of sleep sucks!

I'll assume you already know the basic origins rational behind DST, so I'm not going to talk about that. In 2007 the US decided to extend the period generally used for DST by 4 weeks. Pushing up the start to the second weekend in March and prolonging it until the 1st weekend in November. This is a result of the "Energy Policy Act of 2005" that Bushy Bush signed. Supposedly this extension saves 100,000 barrels of oil a day and of course saves electricity by needing to turn on lights later in the day. But the change causes issues with computer systems & electronics that haven't been patched (was a PITA last year).

Guess we'll be waking up in the dark for a while...
Comments (0)
ami bradwell 03.09.08 7:17am
who are you kidding?!?! You've never woken up while it was dark out before!!
---
Leave a Comment