Ooh, Scary Lion :
November 02, 2009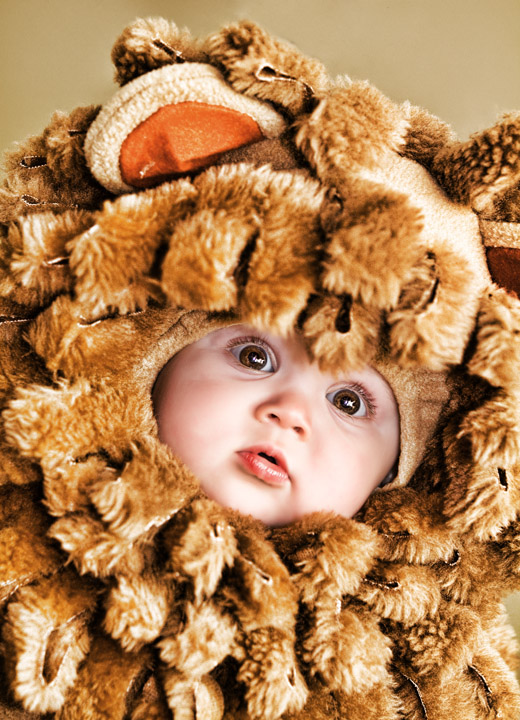 Image Data
File Name: 7D_10452
Model: Canon EOS 7D
Lens: Canon EF 70-200mm F/2.8L USM
Date: 10.26.09 6:16pm
Focal Length: 108mm (173mm)
Shutter: 1/200 s
F-Stop: F3.2
ISO: 400
Program: Manual
Metering Mode: Evaluative
Flash: External
Flash Bias: +.67 EV
Flash Details: External flash, E-TTL
Focus Mode: One shot AF
Everybody RUUUUUUUUUUUUUUNNNN! Ferocious beast on the loose!
Be sure to
watch out for vampires
while you're running...
Comments (0)
ami 11.02.09 7:02am
He's not kidding!! He made the mistake of not getting out of the path of the crawling lion & she attacked him!! PHOTOGRAPHER DOWN!! Lion on the loose in the living room!!! AAAHHHHH!!!!!
---
Tara 11.02.09 9:37am
Too Cute!!!
---
Mark 11.02.09 10:25am
For someone who dislikes working with kids ;-), you create such fine pictures! Just goes to show, the photographer makes the picture!
---
Caroline 11.02.09 11:21am
Awww! Love the costume!!
---
Mom 11.03.09 6:13pm
How darling and so cute!!
---
Leave a Comment