Torn a Doe :
January 09, 2009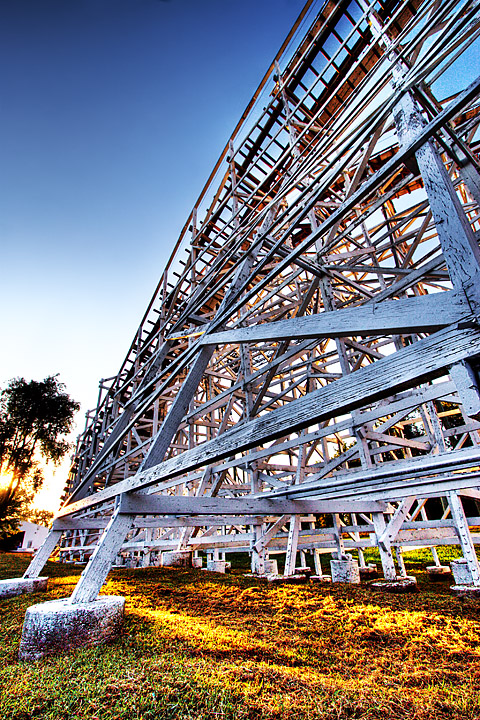 Image Data
File Name: 20D_52895
Model: Canon EOS 20D
Lens: Canon EF-S 10-22mm F/3.5-4.5 USM
Date: 08.30.08 7:01pm
Focal Length: 10mm (16mm)
Shutter: 1/250 s
F-Stop: F8
ISO: 200
Program: Aperture priority
Metering Mode: Evaluative
Focus Mode: One shot AF
Here's a behind the scenes shot of the Tornado roller coaster from my photo excursion to Adventureland over the summer.

There's actually a movie entitled Adventureland coming out from the directors of Superbad in the spring. March 27, to be exact. No, it's not going to make Iowa famous or anything, since it's not about the mildly lame Iowa funpark. But it is about an amusement park, and was lamely filmed at the not-so-lame Kennywood in Pensylvania. Don't worry, people still won't be able to locate us on a map and will continue to ask about our potatoes.

"It was the worst job they ever imagined... and the best time of their lives. "
Comments (0)
Eric Martin 01.09.09 10:11am
Another strong angular composition. Nice texture. You somehow made the rickety old wooden coaster look like the Eiffel Tower.

Seth Rogen or no -- Adventureland is more than mildly lame.
---
Leave a Comment