Ramzy :
January 10, 2009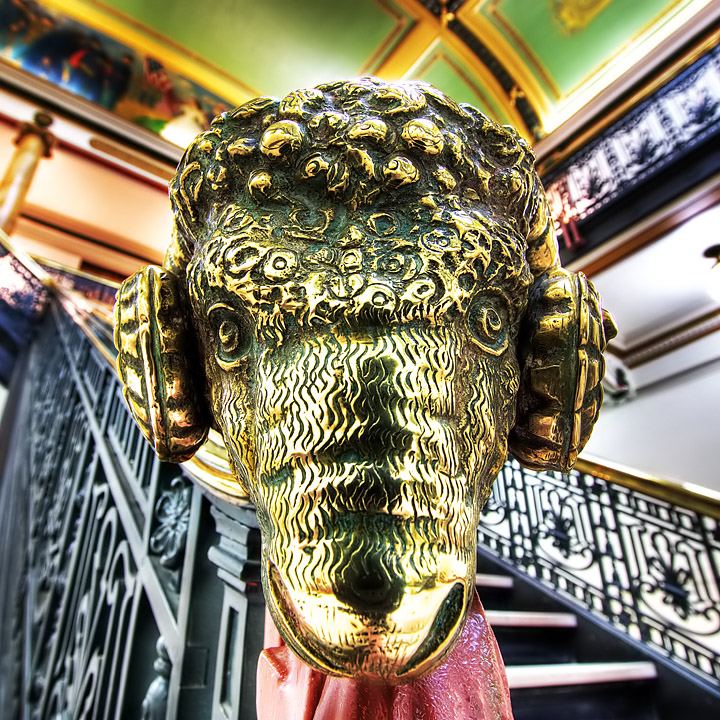 Image Data
File Name: 50D_06297
Model: Canon EOS 50D
Lens: Canon EF-S 10-22mm F/3.5-4.5 USM
Date: 01.09.09 10:01am
Focal Length: 10mm (16mm)
Shutter: 1 s
F-Stop: F8
ISO: 100
Program: Aperture priority
Metering Mode: Evaluative
Flash: Off
Focus Mode: Manual focus
Found this silly little guy on a newel post at the courthouse yesterday. Not sure what a dude is doing with that tight Princess Leia hair bun action, though.

Sheep and goats are closely related and it can be difficult to distinguish them by their appearance. However, they are separate species, so hybrids rarely occur, and are always infertile. Visual differences between sheep and goats include the beard and divided upper lip unique to goats. Sheep tails also hang down, even when short or docked, while the tails of goats are held upwards. Males of the two species differ in that buck goats acquire a unique and strong odor during the rut (mating season), whereas rams do not.
Comments (0)
Leave a Comment