Horsepower :
February 23, 2012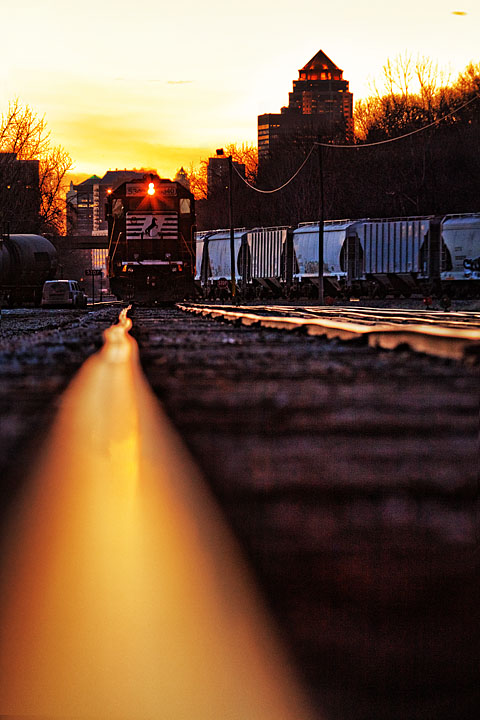 Image Data
File Name: 50D_186005
Model: Canon EOS 50D
Lens: EF 70-200mm F/2.8L USM
Date: 02.22.12 6:17pm
Focal Length: 140mm (224mm)
Shutter: 1/15 s
F-Stop: F4
ISO: 400
Ex Bias: -1 EV
Program: Aperture priority
Metering: Multi-segment
Focus Distance: Infinity
This GE Evolution Series ES40DC storms the rails with 4001 HP (an extra pony for the graphic up front).

It uses the new GEVO engine which produces the same power from twelve cylinders as previous locomotives' 16-cylinder 7FDL engines. 522 of this model have been produced, and all are operated exclusively by Norfolk Southern Railway.
Comments (0)
Eric Martin 02.24.12 9:41am
Very cool!
---
Leave a Comment