Downtown Abandonment :
January 14, 2008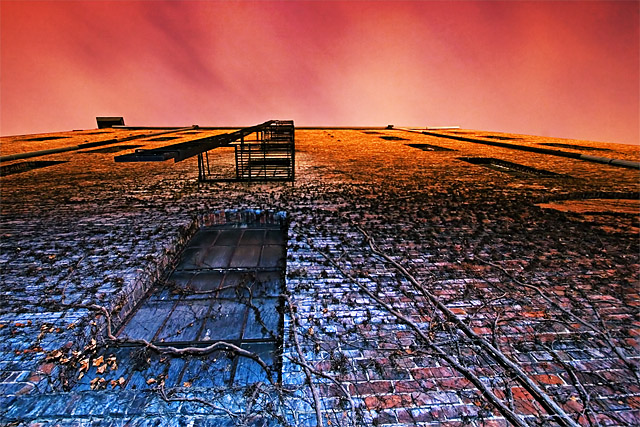 Image Data
File Name: 20D_13482
Model: Canon EOS 20D
Lens: Canon EF-S 10-22mm F/3.5-4.5 USM
Date: 01.13.08 5:56pm
Focal Length: 10mm (16mm)
Shutter: 10 s
F-Stop: F10
ISO: 400
Ex Bias: -5/3
Program: Aperture priority
Metering Mode: Evaluative
Flash: Off
Focus Mode: Manual focus
There are becoming fewer & fewer abandoned buildings like this in the Des Moines downtown, as they're being turned into lofts, restaurants & shops. Most would call a building like this an eyesore, but I like turning them into art. I'm used to the funny looks people give me when I'm out shooting this kind of crap.

The surreal sky comes from the downtown light pollution and 10 second shutter. The base of the building is illuminated by firing an off camera flash during the exposure (that's why it is cooler in color than the top of the building).
Comments (0)
Clay 01.20.08 10:04am
What a cool perspective!
---
Laurie Bergren 01.28.08 9:16pm
my favorite (so far)
---
Leave a Comment