Spoon Full of Sugar :
January 15, 2008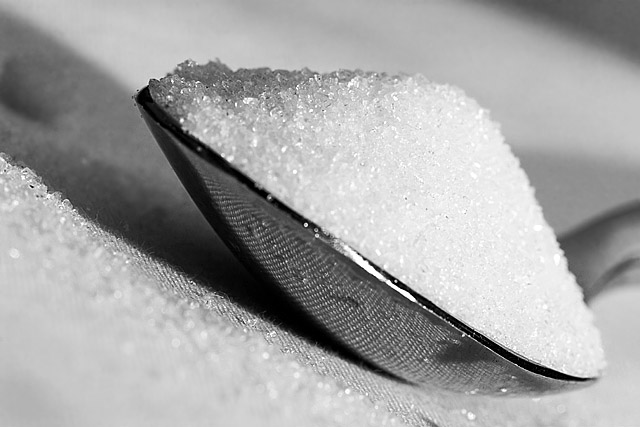 Image Data
File Name: 20D_13510
Model: Canon EOS 20D
Lens: Canon EF 100mm F/2.8 USM Macro
Date: 01.14.08 11:46pm
Focal Length: 100mm (160mm)
Shutter: 1/2 s
F-Stop: F11
ISO: 200
Ex Bias: +2/3
Program: Aperture priority
Metering Mode: Evaluative
Flash: Off
Focus Mode: Manual focus
"Just a spoon full of sugar, helps the medicine go down..."

I guess you could say this is from Ami's favorite movie of 1964, Mary Poppins (she has a hard time narrowing down her favorites).

A spoon full of sugar helps many other things go down as well. Including (but not limited to), taxes, Moses, ratings, the deal, value of the US dollar, the ship, fish stick sales, pants, the temperature, hills, aardvarks, and Britney Spears.
Comments (0)
Laurie Bergren 01.28.08 9:15pm
sweeet.
---
Leave a Comment