The Mauster :
January 16, 2008
Image Data
File Name: 20D_13523
Model: Canon EOS 20D
Lens: Canon EF 100mm F/2.8 USM Macro
Date: 01.15.08 8:34am
Focal Length: 100mm (160mm)
Shutter: 1/80 s
F-Stop: F5
ISO: 200
Program: Manual
Metering Mode: Evaluative
Flash: On
Flash Details: External flash, E-TTL
Focus Mode: One shot AF
Can you believe I made it half a month before a picture of Maui showed up?

Sure, Maui looks like your average Domestic Shorthair (well, Tara says she has a round face, whatever that means), but Maui is far from normal. Maui likes to do things that would get you your eyes clawed out by a regular cat. Like wrestling, wheelbarrowing, moonwalking, backflips, the limbo (only if you put tape on her back) and pretending to be Spider Pig. She doesn't know she's a kitty, so don't tell her!

Please don't call the humane society, she really does like this stuff! ;)
Comments (0)
ami bradwell
01.16.08 1:59pm
she does NOT like to be spider pig!!
---
Laurie Bergren
01.28.08 9:14pm
please enlighten us: what IS s____r pig?
(fingers cannot type THAT word)
---
Tracy
01.31.08 10:53am
Isn't 's----r pig' a cartoon character?
---
Jason Bradwell
01.31.08 4:49pm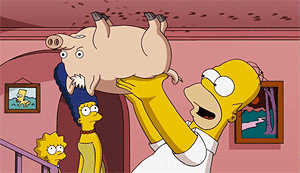 "Spiderpig. Spiderpig.
Does what ever a spiderpig does.
Can he swing, from a web?
No, he can't, he's a pig
Look out! He is a spiderpig"
---
Leave a Comment