Fair Time! :
August 12, 2009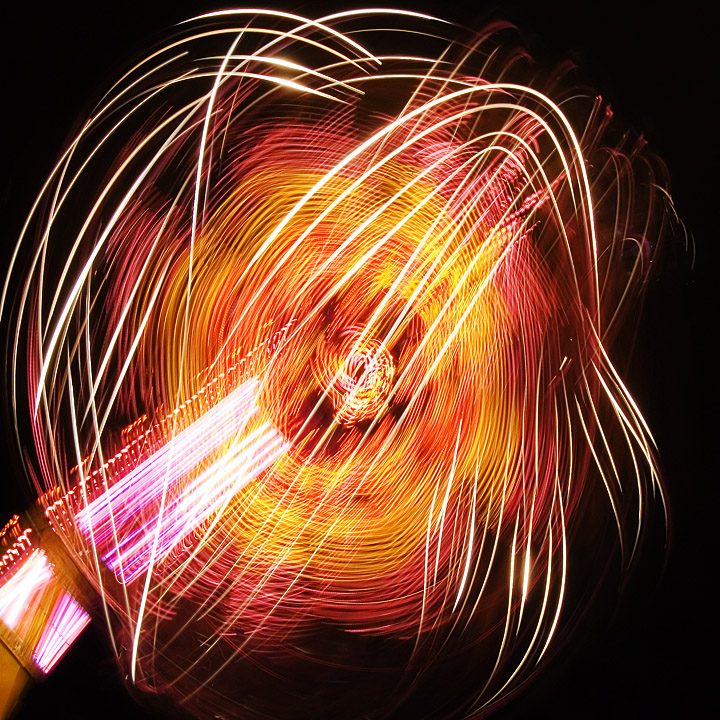 Image Data
File Name: 20D_45011
Model: Canon EOS 20D
Date: 08.14.08 9:27pm
Focal Length: 22mm (35mm)
Shutter: 5 s
F-Stop: F16
ISO: 200
Program: Manual
Metering: Multi-segment
A big congrats to all the exhibitors and winners in the 70th annual Iowa State Fair Photography Salon! A record 4577 photographs were submitted by 1493 photographers, with 875 photos and 608 photographers selected for display.
My results...
1 of 11 photographers to get all four photos accepted.
1st place People for the
Scary-Go-Round
. Jwen is soooo excited ;)

Second place Things & Still Life with
Color Curl
. Apparently "this close" to being picked
Superintendent's Choice
And these other two on display.

Be sure to stop by the Cultural Center if you're at the fair, opening tomorrow! There are some amazing photos on display!
Comments (0)
Mark 08.12.09 7:23am
Congratulations, Jason!
---
Tracy 08.12.09 7:34am
Good job!
---
Julian 08.12.09 10:02am
Way to be! Congratulations!
---
non-math major 08.12.09 12:43pm
I'm not sure which is the most impressive- 4 out of 4577, 4 out of 875, 1 out of 1493, 1 out of 608, or 1 out of 11... Anyone? Any odds-makers out there?
---
Mom 08.12.09 9:42pm
Congratulations to you Jason for your great photography, and also to you Jennifer for your part in this! From your very proud mom!
---
Uncle Dan 08.14.09 9:06am
Way to go Jason!!
---
Leave a Comment